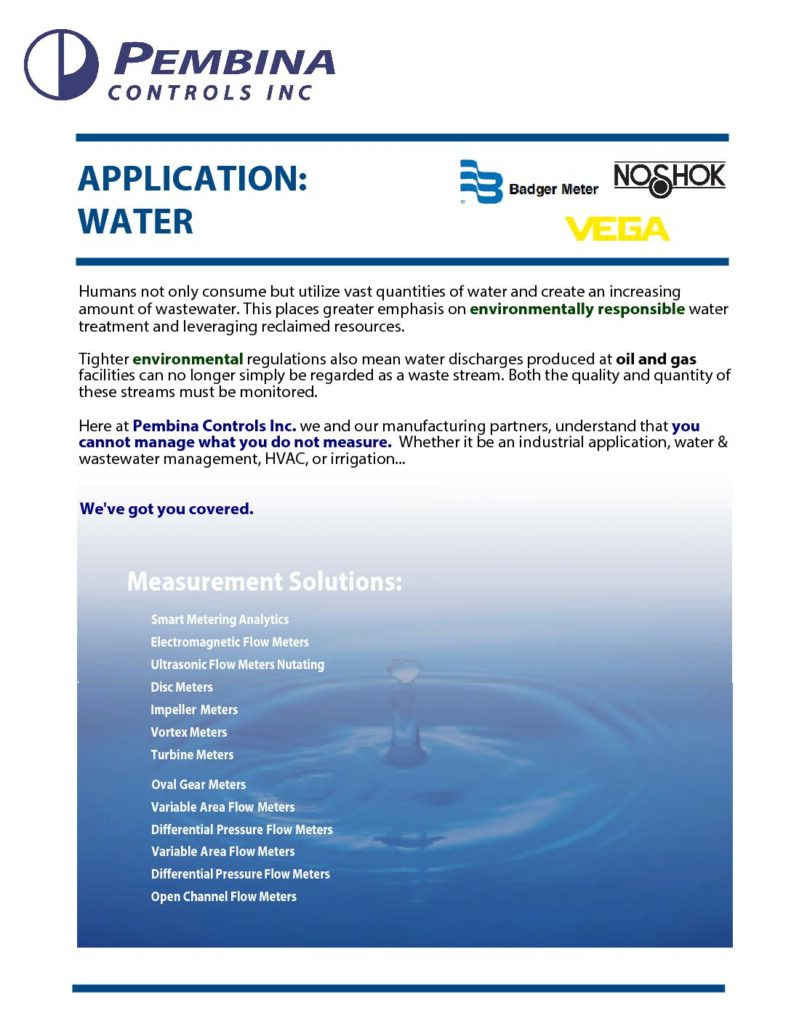 Application: Water
For the month of November we're featuring our instrumentation line-up that applies to water measurement across many industries.
Our manufacturing partners are world wide leaders in metering technologies with some of the broadest product portfolios for water, wastewater, and industrial industries.
Download the PDF for the full showcase on the Pembina Controls Inc. Application: Water.