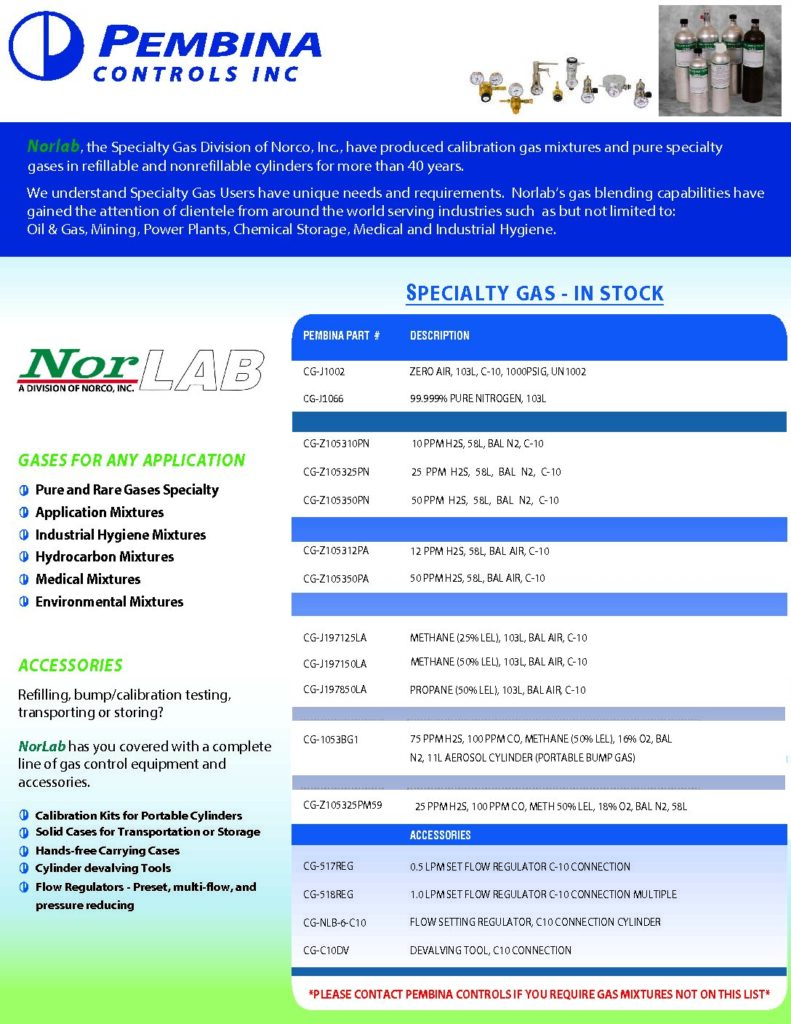 NorLAB: Calibration & Specialty Gas
For the month of March, we have chosen to feature our NorLAB calibration and specialty gas product lines. NorLAB has specialized in this field for over 40 years and Pembina Controls has a long standing relationship with them.
We stock the mixtures that are the most common for our customer base and can quote other custom mixtures as required. We also stock regulators and de-valving tools allowing for the safe disposal of your empty bottles.
Download the PDF for NorLAB Calibration and Specialty Gas