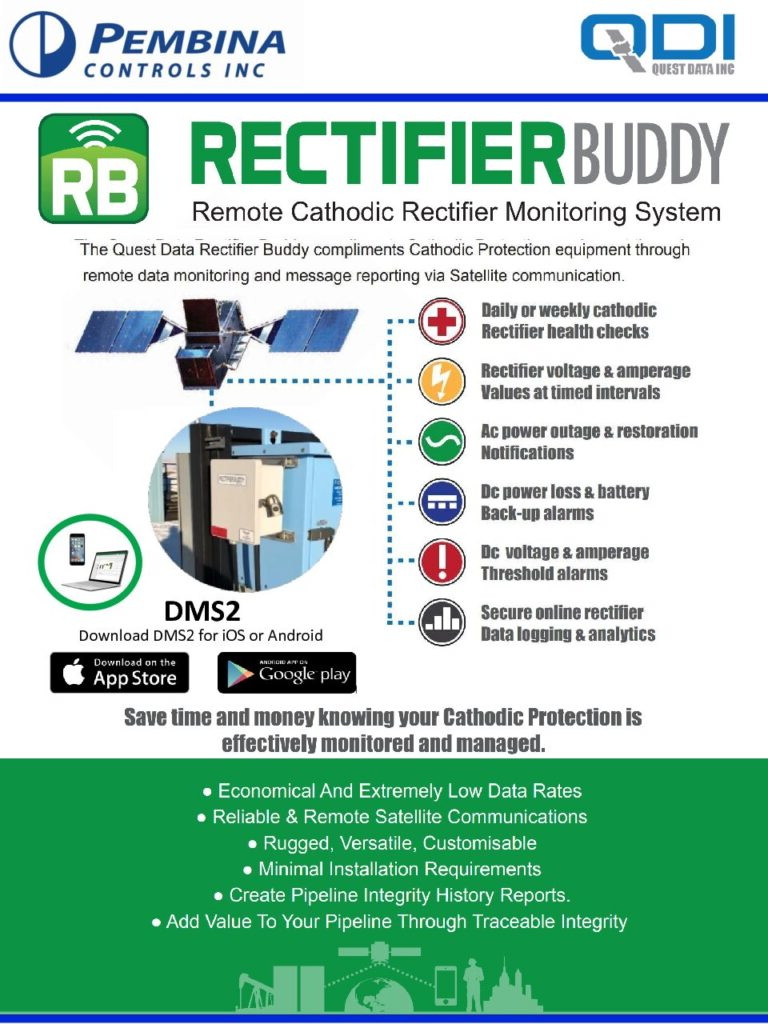 Rectifier Buddy.
Welcome to January 2022! This month's showcase we're featuring Quest Data Inc. Rectifier Buddy.
More and more oil and gas companies are embracing technology with the intent of streamlining operations and improving real-time data processing. The Quest Rectifier Buddy was driven by client demand to assist with cathodic protection readings and alarms to save travel and increase integrity awareness.
Using the Quest Rectifier Buddy you're able to monitor your network of rectifiers remotely, use the data more effectively and integrate it easily into your existing systems.
Download the PDF for the full showcase on the Quest Rectifier Buddy.